I have put the symbol "the keeper of the light" on my site to help remind us all of the 9-11.

The goal of this page is simple. By coming across pages like these, it is my hope that we do not become complacent. Don't get me wrong; we all must go on with our lives. But I am not going to allow myself to forget those we lost and we should support the efforts to bring those responsible to justice. We must not forget because if we do, it will only happen again.

Right or wrong, US troops are now also in Iraq and will be there until their democracy is stable. Osama Bin Laden is still lose. On July 7, 2005, London, England was terrorized. Here is another image that I found through an online group.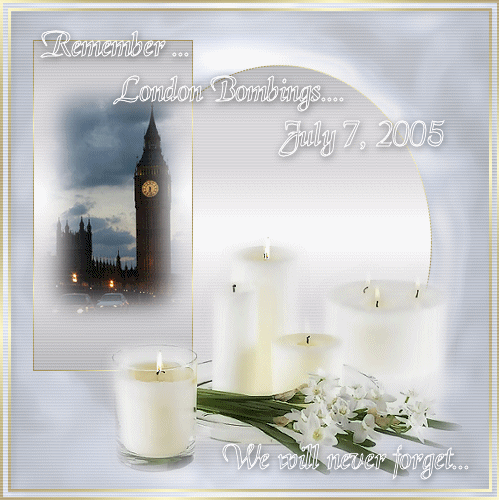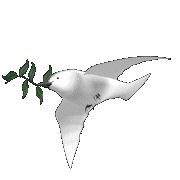 I found this Dove of Peace on a web site that was sent to me. I encourage you to visit, A Tribute to Our Troops, made by Native Angel.